Well – it's about damn time.
TEXAS
First in Texas – a brand new poll from Quinnipiac shows Joe Biden leading Trump in Texas by 4 points.  The former vice president leads Trump 48 to 44 from the Lone Star State, according to the Quinnipiac University poll, which was released yesterday. Trump's leads over six other Democratic candidates — Senator Bernie Sanders, Senator Eizabeth Warren, Senator Kamala Harris, former Texas representative Beto O'Rourke, former San Antonio mayor Julian Castro, and South Bend mayor Pete Buttigieg — all fall under the margin of error.
"In historically red-leaning Texas, the report for the rest of the Democratic field is not so bad either, which could spell trouble for President Trump. It is the largest state in the country with a Republican edge.  The president, who is on the wrong side of a too-close-to-call match-up with Biden, barely inches up in similar match-ups with all the other Democrats."
~Quinnipiac University Poll assistant director Peter Brown
But – wait … that's not all folks.  Trump's approval rating is under water in NINE battleground states.
Morning Consult conducts daily polling on Trump's approval rating; there polling shows Trump currently has a net-zero or negative approval rating in battleground states he can't lose.  In 2016 – he won every single one of these except for New Hampshire which Clinton won by .3 points.
Trump has a net approval rating of -19 in New Hampshire, with 39% approving of his job performance and 58% disapproving.
He maintains a net approval rating of -13 in Wisconsin with 42% approval and 55% disapproval.
In Michigan, Trump has a -12 net approval rating, with 42% approval and 54% disapproval.
Trump also has a -12 net approval rating in Iowa, with 42% approval and 54% disapproval.
He holds a -7 net approval rating in Pennsylvania, with 45% approval and 52% disapproval.
In Arizona, Trump has a -6 net approval rating with 45% approval and 51% disapproval.
Trump holds a -4 net approval rating in Ohio, with 46% approval and 50% disapproval.
His net approval is also -4 in North Carolina, also with 46% approval and 50% disapproval.
And Trump has a net approval rating of 0 in Florida,with 48% approval and 48% disapproval.
But it gets better.  His approval rating in Georgia, North Dakota, and Kansas is only +1, and in Texas and Indiana – his approval rating is only +3 according to Morning Consult.  Here's a color coded tracking of Trump's net approvals from Jan 2017 to June 2018 to May 2019.  Watch out because this ship is sinking.
It's important to remember that even if Donald Trump loses – there will probably be 60 million Americans voting for him.  This makes me wonder what the fuck is wrong with these people; additionally – if only white people voted it would be an overwhelming victory for Donald Trump.  So his continued focus on promoting racial divisions is very intentional.  Thankfully – there are enough white Americans who are turned off by this.  Unfortunately – it's not the majority of us.
And now the Trump campaign is scrambling to find a path to winning; two Republican PACs claim to be focused on registering voters in these battleground states.  Given Trump's continued denials that Russia had any impact on the election and the Republican opposition to ensuring that it doesn't happen again – we're all going to have to be hyper vigilant to protect this very special democracy.  It's not unforeseeable for there to be an event that involves stealing votes to sway the election and the Republican party has done everything possible to prevent any steps towards ensuring a free and fair election.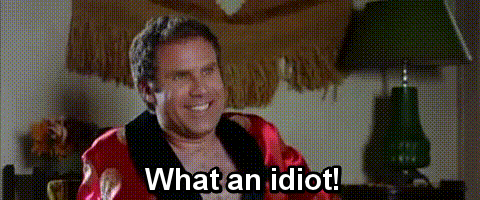 Featured Image Via Media Gallery